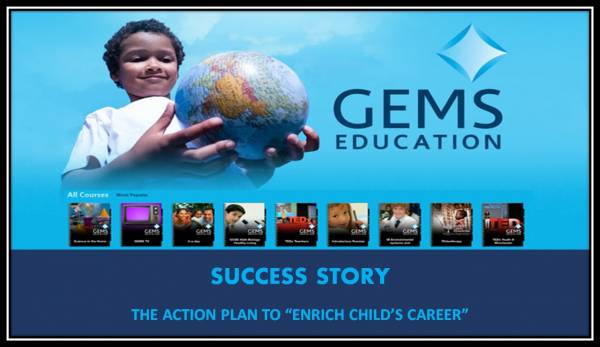 GEMS educations is an international education company.
It is a global advisory and educational management firm, and is the largest operator of kindergarten-to-grade-12 schools in the world, with a network of over 70 schools in over a dozen countries.
Situation:
In the year 2015, GEMS Dubai had new session coming up and they clearly wanted to promote it. In order to do the same they had few deliverables in mind:
Required result-oriented and ultra-precise database to harvest desired outcome.
Send across captivating and catchy content to attract clients to take action.
Willing to target explicit audience as per different campaign's objective.
Augment incoming queries about student admissions.
Solution:
GEMS wanted to spread the word out to encourage STUDENTS to take action immediately, however, they were apprehensive about the kind of marketing platform to adopt that accomplish the goal of informing, stimulating, engaging, and ultimately increasing incoming queries.
Bulk SMS Dubai lent a hand to GEMS to attain their objective and recommended SMS marketing.
Profiling
Message:
"Advance your career potential with an enriched CBSE curriculum. RSVP to 044452900 to meet our Counselling Team at GEMS New Millennium School on Jan 9"
Profile:
Nationality: Indian
Age Group: 15 – 19 years
City: Dubai
Message:
"Get enrolled to the finest CBSE School coupled with exceptional value – Our Own English High School Al-Ain. For enquiries call 037679747"
Profile:
Age: 15 – 20 years
Nationality: All
City: Al Ain
Give VALUE – SMS database marketing is remarkably conversion optimized sub-set of mobile ads alleviates harvesting desired output.
Give SPEED - Text message is opened and viewed in less than 5 minutes after receipt and hence bulk SMS broadcast are trusted for meritoriously time sensitive delivery.
Give PRECISION – 160-character limit makes SMS marketing services a boon for brands and result into concise, clear and to-the-point without any waffle that targeted SMS audience unlike to read.
The open rate of SMS is 98 percent compared with 22 percent for emails
(Source: Venture Beat).
Text messages can be 8x more effective at engaging customers
(Source: Cellit).
Mobile offers are redeemed 10x more frequently than print offers
(Source: eMarketer).
Result:
SMS marketing ascertained as a workhorse & GEMS find it inexpensive, at the same time, highly result-oriented. Bulk SMS Dubai sent 100k SMSs to the desired target audience across UAE. There results were as follows:
The campaign was highly successful, they achieved 92% of open rate.
According to GEMS, the incoming inquires increased fourfold in just one month of time, in addition, the incoming call traffic from SMS campaign grew by 43% on a monthly basis.
The campaign ran by Bulk SMS Dubai was a great triumph for GEMS. The results were very impressive and yielded anticipated response from the market. The formula was simple; they didn't 'reinvent the wheel', just met target audience where they were already active.
Copyright: bulksmsdubai.com 2016. All rights reserved.