SMS Marketing Strategy for Promotion & Advertising!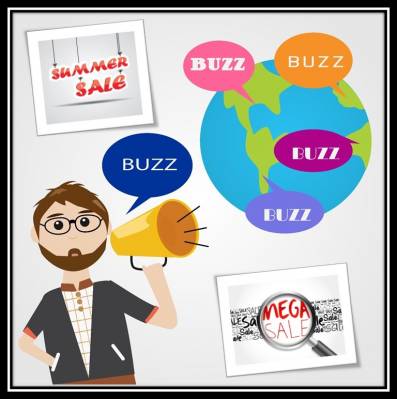 Summer season usually season of shopping, as brands run many promotional offers therefore, it is one of the hectic seasons for companies as well as consumers. Customers continuously look for lucrative offers & willing to shell out money when they strike a great bargain. SMS marketing is an effective marketing channel for brands as it liberates them to advertise offers more unswervingly to captive prospects. Embracing SMS marketing is a best way to reach and engage target audience with a robust & multi-channel communication stream.
Some of the benefits for both consumers and brands are:
The open rate of text message is 99% and are read within 3 minutes, thus, ensures direct & swift delivery of offers and promotions to readers.
Character limitation makes it highly efficacious to send across precise & well-constructed brand message.
No involvement of extra steps to access the information, i.e. audience need not to install apps or log-in to any platform to retrieve offers details.
SMS marketing is one of the major platform which can't be ignored, it is imperatively a part of marketing mix. Few bits and pieces need to be adopted while carrying out SMS marketing:
Content design:
– As we know, that text message has character restriction, therefore, apart from adopting precision, it is crucial that the initial bit of message should include vital information to grab reader's attention immediately and create the urgency to take action.
– Moreover, abbreviations can be of great use in SMS marketing content creation, as it allows to write lengthy information in a small space. Note: Only easily recognizable abbreviation should be used and only when is absolutely essential.
– SMS marketing is absolutely incredible to put across promotional offer, it facilitates punchy content to get through right audience in a fraction of seconds without creating any hassle and disturbance.
Build brand conversation:
– Text messages open doors of conversation between companies and customers. This platform allow customers to actually participate in the conversation. Through two-way SMS dialog feature, customers can reply to your SMS promotional offer and get connected with brands.
– Instant engagement helps marketer to eventually build a stronger relationship and create brand trust which ultimately means increased footfall and boost total revenue.
Craft Exclusivity
– Exclusivity result into remarkable results, exclusive text messages could be sent to customers to make them feel valued and special. Request customers to subscribe or join your Exclusive SMS Program to get explicit offers that are accessible only through the SMS medium.
To conclude, if you are looking to promote your seasonal offers to right audience, SMS marketing is a direct way to reach mass instantly. Promotion is all about creating image of any brand via marketing and hence text message marketing is incredible tool to spread a word to people fast.
Copyright: bulksmsdubai.net 2016. All rights reserved.