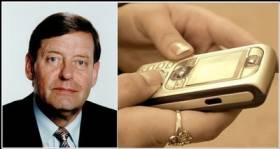 Nowadays, high tech technologies grabs a large part of our life, and our time. Communication is an essential every day activity, which helps us stay in touch with friends, relatives, allows making new connections, and being up to date.
With the invention of Text Messages, the need of sending letters, or emails has, automatically, disappeared. Now, people can stay in touch 24/7 without any hindrance. Instant messaging had changed the whole way of communication, and eliminated all barriers.
But have we ever thought what the roots of Text Messages are? How did it all arise? To find out, we have to go back to 1991. Are you ready? Let's get started!