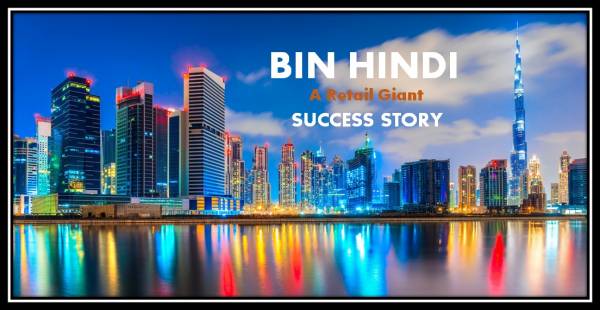 In the year 2015, BinHindi observed that although they are market leaders and functioning almost all marketing tools still their marketing endeavors are not quite productive when it comes to communicating promotional offers and other deals to customers.
Therefore, they wanted to opt a channel that could multi-fold footfalls by informing customers, provide clear benefits and a tangible return on investment.
Introduction:
As one of the most dynamic and successful retail franchise operators in the Middle East and, increasingly, BinHindi brings the world's best brands to new markets and new customers in the Middle East and North Africa, Russia, Turkey and Europe.
Situation:
BinHindi was keen to embrace a platform to intimate their customers about ongoing offers such as generic discount messages, or news of upcoming sales from their favorite brand on a regular basis to make customers feel valued by keeping them on a focal point of business. In a nutshell, they intended to adopt a tool that could help to build strong relationship with customers in order to augment revenue.
Solution:
Bin Hindi employ Bulk SMS Dubai to blow them out from this dilemma. Communication is a key essence to build any robust relationship and therefore, Bulk SMS Dubai picked out SMS marketing which could be of great value when seeking to establish such relationships. They reassured BinHindi that text message marketing is an easy, fast and reliable way to communicate with all of their customers.
Moreover, Bulk SMS Dubai was well aware of the numbers of mobile phones out there. An absolutely ridiculous amount. And since mobile phones and text messaging, especially, are the way that people communicate now, there isn't any reason to ignore to tap into this virtually limitless market potential as it is considered - a marketing gold mine!
Result:
Bulk SMS Dubai, SMS campaign reinforced BinHindi to carefully edify its clients about the promotional offer in a very price-pinching fashion.
The campaign was highly successful, they managed to boost their footfall by 36%, which was much more than expected. They achieved 55% of open rate and 60% click-through rate (CTR).
According to BinHindi, the incoming inquires increased fourfold in just one month of time, in addition, the incoming call traffic from SMS campaign grew by 42% on a monthly basis.
Copyright: bulksmsdubai.com 2016. All rights reserved.